Want Better Customer Service? Upgrade Your Point-of-sale System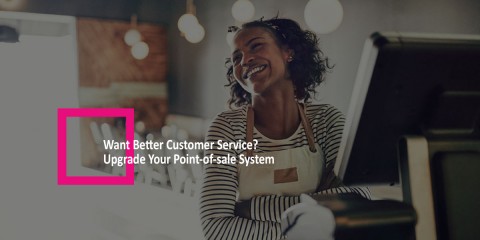 There are many ways to improve customer service in your retail operation, starting with the proper training of customer facing sales staff. However, retailers often overlook the real value that a well-chosen point of sale solution can add to your customer service offering.
Your retail POS solution should be capable of integrating with your product inventory, be able to handle purchase orders, account sales and cash-ups as well as reporting efficiently. It could however also include powerful functionality that makes transacting easier for your customers with additional benefits.
Payment Methods
Point of sale systems for small business should be designed to facilitate a good customer journey and integrate as many payment options as possible. Take an interest in finding out how your customers prefer to pay for your products.
Offering clients various methods of payments – cash, debit and credit – is non-negotiable. EFT integration is another option. Many stores keep up with popular technology trends and facilitate transactions through e-wallets, QR code scanning, and mobile payment apps such as Zapper or SnapScan.
What payment options and integrations does your current point of sale system provide? Expanding these options and upgrading your retail POS in this regard can lead to more satisfied customers and a hassle-free experience at the payment point.
Loyalty Benefits
Implementing a loyalty rewards programme increases repeat customers and the volume of transactions per customer. Providing customers with loyalty cards, discounts and other benefits at the point of sale terminals could make a difference to the business.
Firstly, ensure that your point of sale software can integrate with a loyalty benefits programme and discounted payment options. Then, promote your loyalty benefits and specials via email or SMS marketing.
Go for an integrated point of sale system that goes the extra mile and makes provisions for marketing and promotional activities to increase customer service and loyalty.
Capture all the relevant point-of-sale data with the fully integrated solution IQ POS with built-in flexibility for single or multi-site terminal capability.
Contact IQ Retail to find out how our retail solutions can benefit your business.