Key Features to Look for in Your Next ERP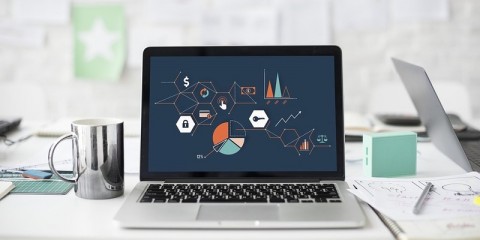 There is no denying the fact that data makes the world go 'round and managing your business' data and various parts of information in a transparent, organised, integrated and effective manner is key. One of the best ways to ensure that you are part of it is to invest in a reliable and high-quality ERP solution. However, as various data components become more important, it is important to consider a solution that can future-proof your business as opposed to leaving you disappointed. While selecting the right ERP solution for your business can be overwhelming, it is important to choose a system that suits your business. Here are five keys features to look for when making your decision:
1.    Integration
One of the driving forces behind data is not necessarily the value but the integration. If data cannot integrate with existing or more modern technology, it creates various red flags for organisations that are looking to move forward. It is important to search for an ERP solution that integrates into a suite of applications as opposed to only a few. While this may come with a bigger price tag, it is well-worth the investment when you consider the investment made in your existing software and the future of your business. It takes a lot to stay ahead of your competitors these days.
2.    Automation
A large component of next-generation ERP solutions is automation, especially for tedious tasks like stock entry, payroll, and accounting, invoicing, and reporting. There are very few businesses that have the time and resources for manual payroll or reporting practices, especially on larger scales where businesses employ a staff component of 500 or more. This is not only tedious and time consuming but also leaves room for human-error. When selecting an ERP system, it is important to look for solutions that include advanced, glitch-free, and real-time automation. Not only will this help improve business practices but it will also ensure that your staff are able to access information on a real-time basis, eliminating various risks.
3.    Data Analysis
An ERP solution collects and processes data, which means that it only makes sense to take advantage of the built-in analysis component that comes with next-generation solutions. If you invest in a solution that drives data analysis as a priority, you will be able to retrieve advanced insights into client data, various production statistics, sales data, customer demand, budget allocation, and various HR functions. This type of data can help elevate a business and allow business leaders to make informed decisions.
4.    Customer Relationship Management (CRM)
Customer Relationship Management (CRM) software has become an important part of many organisations who have a customer base where it has become too large for spreadsheet management. Not only does a CRM system allow staff members to keep up to date with where customers are in their individual journeys, but they also give an overview of where the relationship stands. However, when searching for an ERP solution, it is important to ensure that your existing CRM solution can integrate with the software to allow for quick access when retrieving billing information or customer addresses when processing shipments.
5.    Reporting
A fully-immersive, easy to read, real-time reporting dashboard is an absolute essential feature to search for when looking for an ERP solution. Not only does this allow simple data retrieval and analysis, but it also ensures that business leaders are able to make informed decisions based on real-time, accurate information that has already been scrubbed and interpreted.
When you are looking to upgrade your ERP solution, it is also important to search for a service provider that can provide quality service and support in the event that your system becomes problematic, or when your staff might need more training.
Contact us today to find out what ERP solutions we offer.