How to Choose a Reliable POS System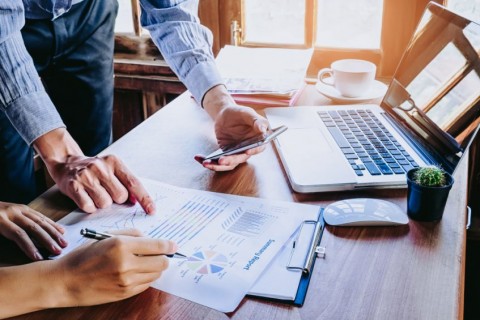 A reliable point-of-sale (POS) system is one of the most important business tools for any small and medium-sized businesses, especially when carrying a large amount of stock. Not only does point-of-sale software help with efficient stock management, but it also provides a fair amount of data that is crucial to the success of a business.
A POS system is a business solution that can assist organisations better serve their customers while taking more control over minor business processes that might be otherwise overlooked. If you're looking for a reliable POS system, here are a handful of tips on how to choose the right one for your business:
Highlight Your Business Needs
The purpose of a POS system is to improve the efficiency of your business. However, it cannot be improved unless you fully understand what your business needs. Before you select a POS system, it is important that you assess your business and consider the transaction, stock, and customer experience processes. If you need to focus on your retail business from a general perspective, it will be important to select a system that can offer you a number of services. However, if you're only looking to improve one aspect, search for a system that is simple, easy to use, and offers integration capabilities.
Search for Quality
As the retail sector continues to grow, more and more POS systems are released into the market. With such a wide variety of systems from which to choose, it is important that you focus on searching for a high-quality, reliable system that comes with a support team. Not only will a high-quality system ensure easy integration, training, and implementation, it also means that it comes with technicians who can offer real-time, on- and off-site assistance.
Focus on Flexibility
With flexibility comes integration capabilities. Retailers require a number of software applications in order to function efficiently. A quality POS system will feature flexibility in the form of software support for other applications and systems. When investigating flexibility, focus on the needs of your business – what kind of software does your business already use? What are your staff capabilities? What kind of stock volume do you keep? Once you have established this, you can choose a POS system that offers the right amount of flexibility.
Is It User-Friendly?
The right kind of POS system is the kind that is easy to use for all members of staff. It is important to choose a system that is user-friendly as this will minimise the need for intensive training. A user-friendly system will also mean quicker implementation and smoother transition periods. A user-friendly system means less administration, and more time to focus on what matters – sales.
When choosing a POS system for your business, it is also important to search for references from leading companies.
If you're on the search for a reliable, high-quality POS system, contact us today!